VIP Solutions & Cathy Marshall Websites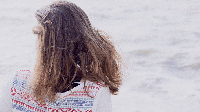 So it's time to create my biography for this "About Us" page, and I wrote the usual blurb.  You know, the one that included phrases like "Ms. Marshall is a graduate of Duke University," and "nearly three decades of experience."  But it all seemed a little formal for me.
If we were sitting together with a cup of coffee, I'd probably start with, "When one reaches a certain stage in life…"
After year working from home, I can now say my children independent (and yet I have their dogs) and I can turn back to the passion I had years ago -- what do they call it – an encore career?  In the first years, knew a speech therapist, a yoga instructor, and a kitchen designer.  They knew their fields, but needed a little help with the business side.  My talents were in organization and problem solving, so I helped with bookkeeping, contracts, payroll… and websites! I helped a preschool in New Jersey get their state licensing. I helped a non-profit in Florida get their 501(c)3 recognition. I helped a St. Johns County franchise get their required business licenses. Where do you need help?
VIP Solutions was founded to create custom solutions to your business needs. There are no set packages or commitments. We will sit down with you and determine your needs and goals, and construct the ideal program, the ideal website, and the ideal service plan for you.
So let's sit down with a cup of coffee (or I can meet you at the Tini Martini Bar) -- call me today.
904-712-9832 or email us!
Web Design and Services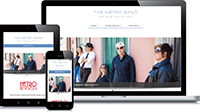 A professional web developer will work with you to develop your custom website so that it is easy to use, clearly and effectively describes your business, showcases your products and helps create sales. Sound simple? It can be! Your site must be a useful tool for both your business and for your visitors: 
Your customers must enjoy the look and feel of the pages.
It must be easy to navigate.
Information must be easy to find.
The site should anticipate questions that your customers might have about your products, services or your general business. This information must be immediately visible to your visitor, whatever platform they are using.
And finally, your message must be fine-tuned and highly polished, increasing the likelihood a customer will click a link to buy a product, make an appointment, or call.

View our Portfolio at Cathy Marshall Websites
Customized Business Services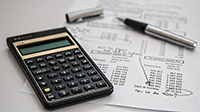 Your business depends on your specific knowledge and expertise, but that doesn't mean that you have the knowledge and expertise to run every aspect of your business.
Let us step in and help you where you need it! We can help you get set up, or schedule as many hours as you need to keep going!
Paperwork and Mail Managment
New Hire Enrollment and Payroll Reporting
Vendor Management
Bookkeeping, Invoicing and Receivables
Event Management for conferences, workshops or corporate entertaining
Rental Property Oversight
What's your weakness? Let us help.
SEO Evaluation and Performance Tune Up
We can evaluate your current site and prepare you a written report on what is working for you and where you might make improvements. Our report will cover recommendations in the following areas:
Website Usability. Architectural Audit and Design Analysis
Site Validation: Review markup for errors, broken links, missing pages and other mistakes that will affect your performance.
SEO Optimization: Meta tags, Titles, Headings and Images, Links, and Keyword Analysis Keyword Review and Tracking
Content Review for SEO Optimization
Search Engine Performance Review
We will provide you with a detailed report, and will work with you to implement desired changes.
So-Lo-Mo Review
Social Media use can cut both ways. For the purpose of this paragraph, I'm going to invoke the "Do as I say, not as I do" Rule, because I am guilty of poor media use. You should consider what sources your client base might utilize, and design a campaign that you can manage. You should be prepared to update your content weekly (ideally) but no less than once a month.

Local Listing Optimization. Do you appear on Local Listing Optimization (LLO), including Google +1, Bing, Yahoo and Yelp? Is your listing information identical on each resource?

Finally, we will review how your site runs on Mobile Apps like smart phones and tablets.